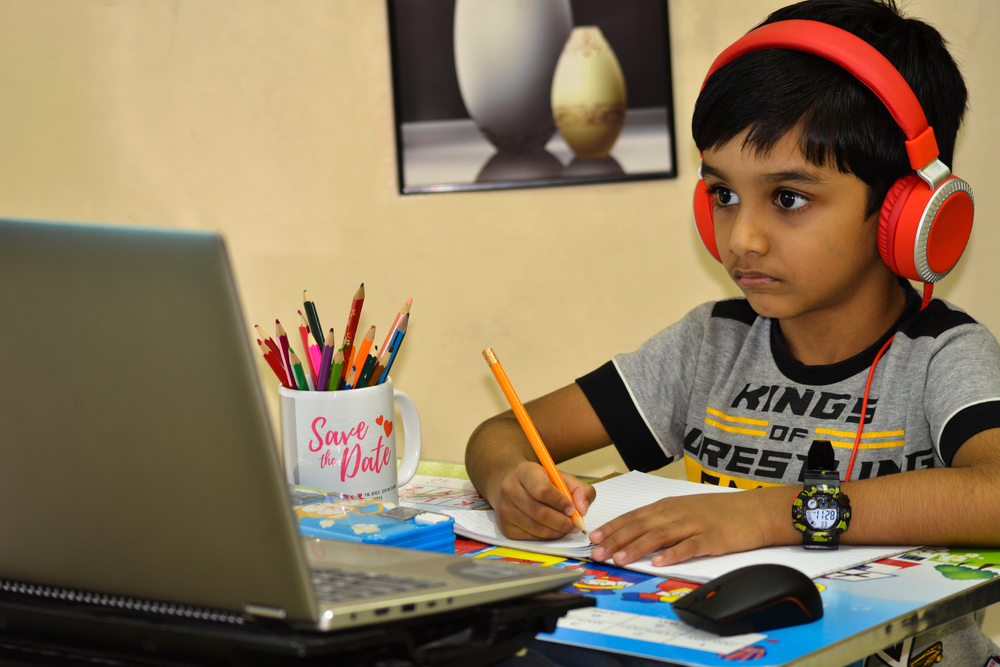 Just like the healthcare fraternity is working diligently and constantly to provide the needy with their selfless service, teachers around the globe are playing an active role in empowering the students amid the global health crisis. 
Teachers play a vital role both offline and online. Our teachers have amazed us with their willpower and their consistency in carrying out virtual classes and providing classroom-like teachings and activities even during this pandemic.
With everything that is operating online, people are now starting to adapt and get used to the new normal and one of them being virtual learning. 
Here's how our teachers are coping up with the new normal and putting in enormous efforts in making sure to help students progress academically.
Our teachers have done a tremendous job in scheduling the tasks and lessons for weeks to come without much delay.
They have time and again ensured to keep the parents and students informed about their upcoming important tasks and tagging the deadlines along with it.
Be it about the timings of the class or the change in timetable or keep the students updated with all the necessary changes in the schedule, our faculty ensures to let it be known. 
Curating The Syllabus & Lessons
Before the commencement of teaching hours, our faculty does a lot of preparatory work to give students a study plan when conducting online sessions. 
Teachers also interact with the rest of the faculty through online platforms to carry out a detailed plan. The undying support from the staff has made this transition a lot hassle-free and smooth.
For each subject, our teachers' schedule the lesson plan in a systematic way leaving no room for confusion. They are available over all modes of communication to help students with any difficulty in learning or completing the assignments.
Parents play an important role in the entire course of a child's education. Sanskriti School extends their heartfelt thanks to the Sanskriti parents who have been so supportive and keen on making the virtual learning experience for the teachers and their children easier.
Time and again, our teachers keep parents updated about their child's progress. Just like the parent-teacher meeting, the educators are transparent with parents.
The continuous support from the management has emotionally energized our teachers with the new mode of teaching. In conclusion, the teacher of Sanskriti School believes that online schooling has allowed students to be much more responsible and take ownership of their learning and once both teachers and students become comfortable with the online sessions, any challenges during a crisis can be addressed in the future.
Our teachers have been our pillar of strength during these crucial times and have put in too many efforts in giving children impactful virtual learning experience. We are grateful for such an energetic and career-driven body of teachers.