Primary Curriculum:
Graduating from the pre primary wing to the early primary and subsequently primary classes, students of Sanskriti Kids get enriched with a variety of learning opportunities. Sanskriti Kids is an exclusive branch laying a strong foundation to the formative years of learning with joyful experiences. We believe that if the foundation is strong then the edifice of education will be enduring.
Academics and co-curricular activities complement each other, leading to the overall development of the child's personality. Physical, mental and emotional well-being of the child is given due importance besides developing the academic acumen of the child.
Academics: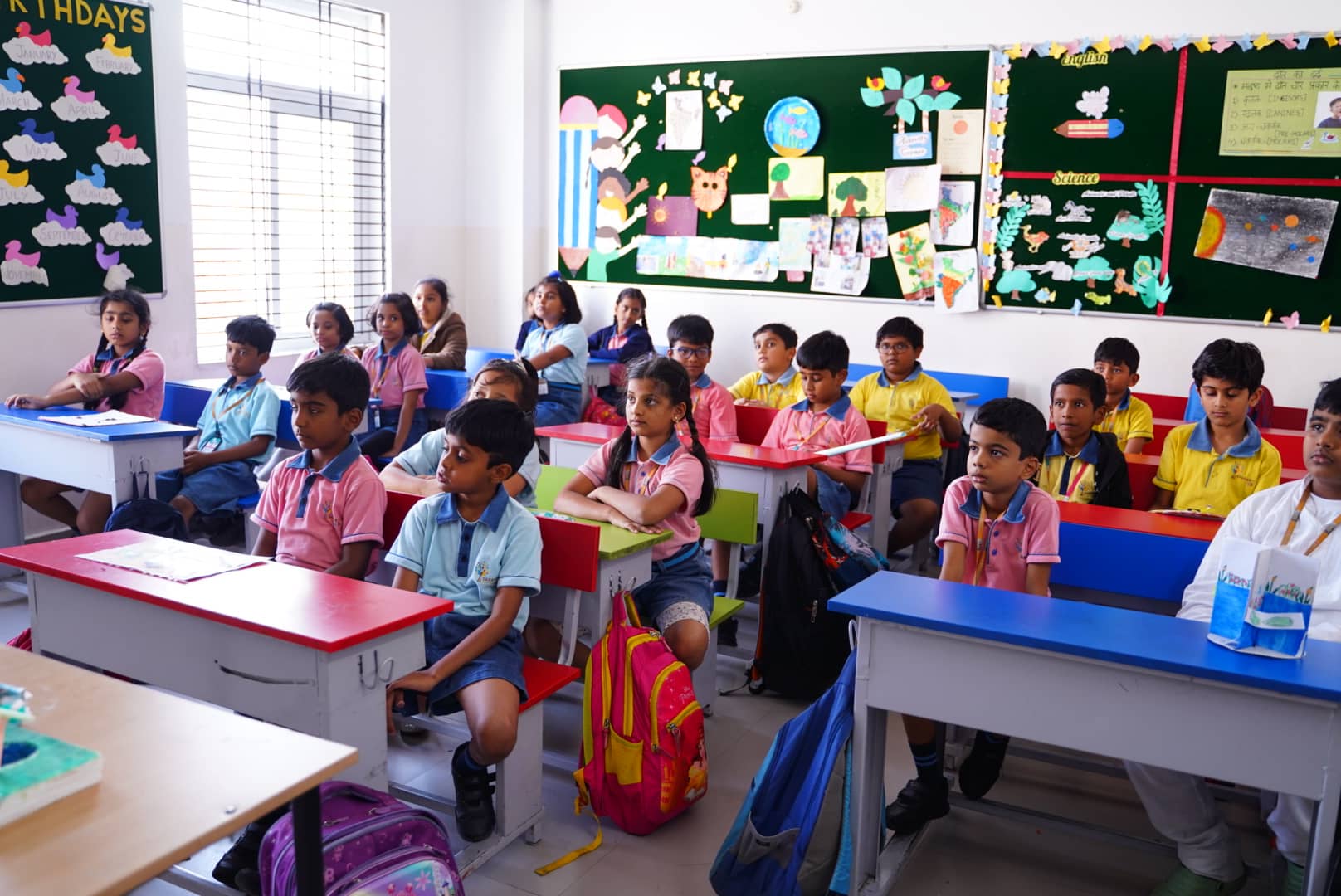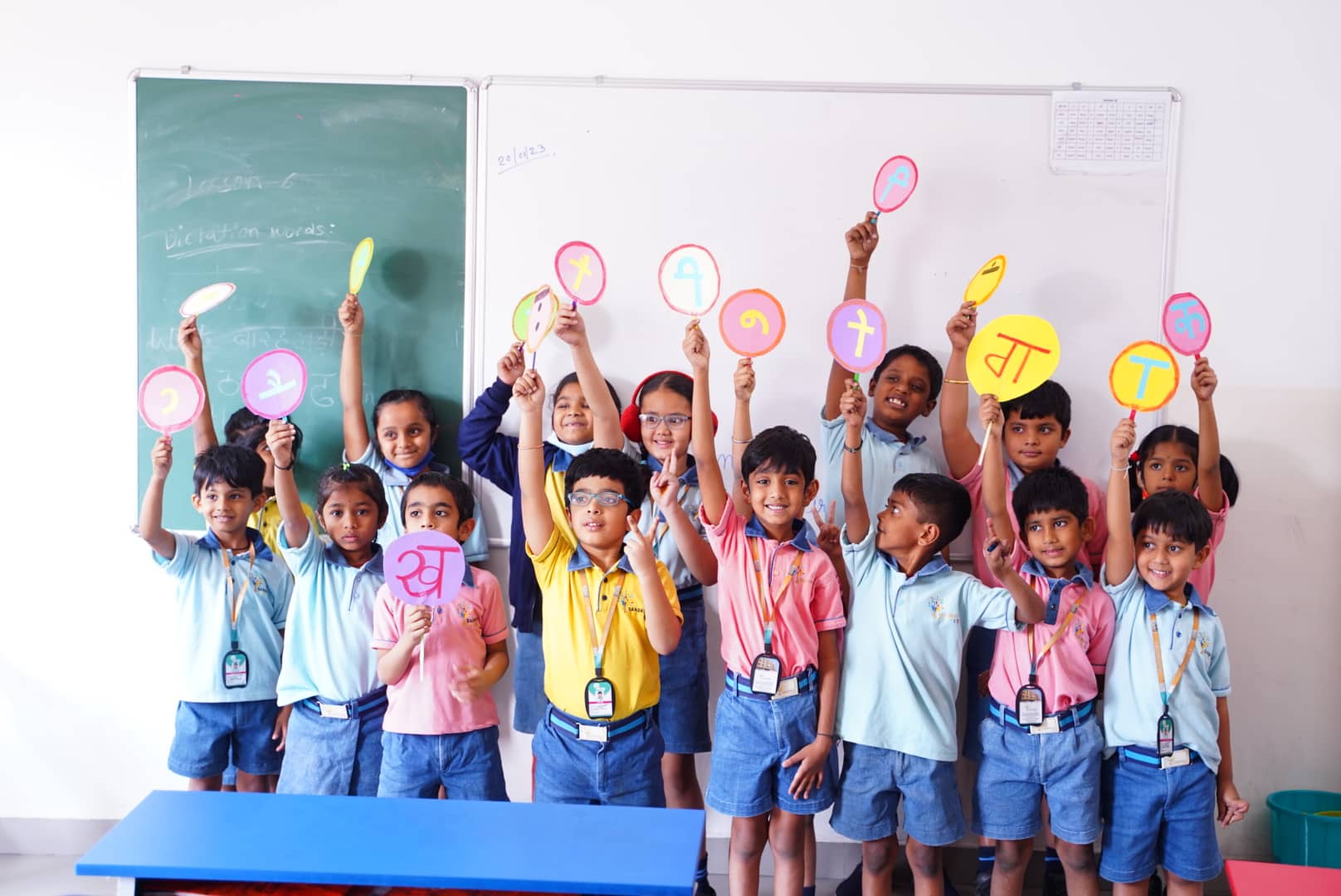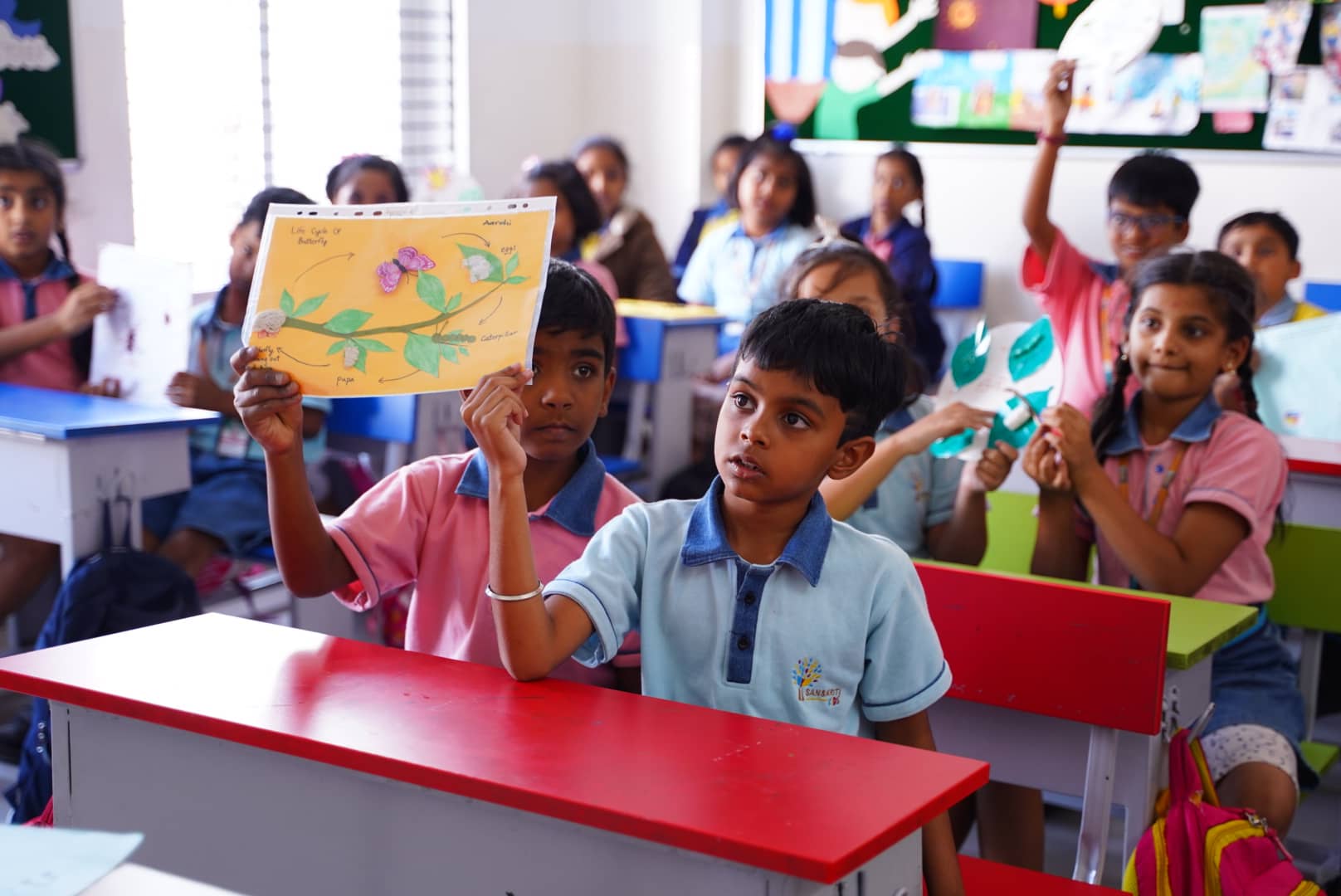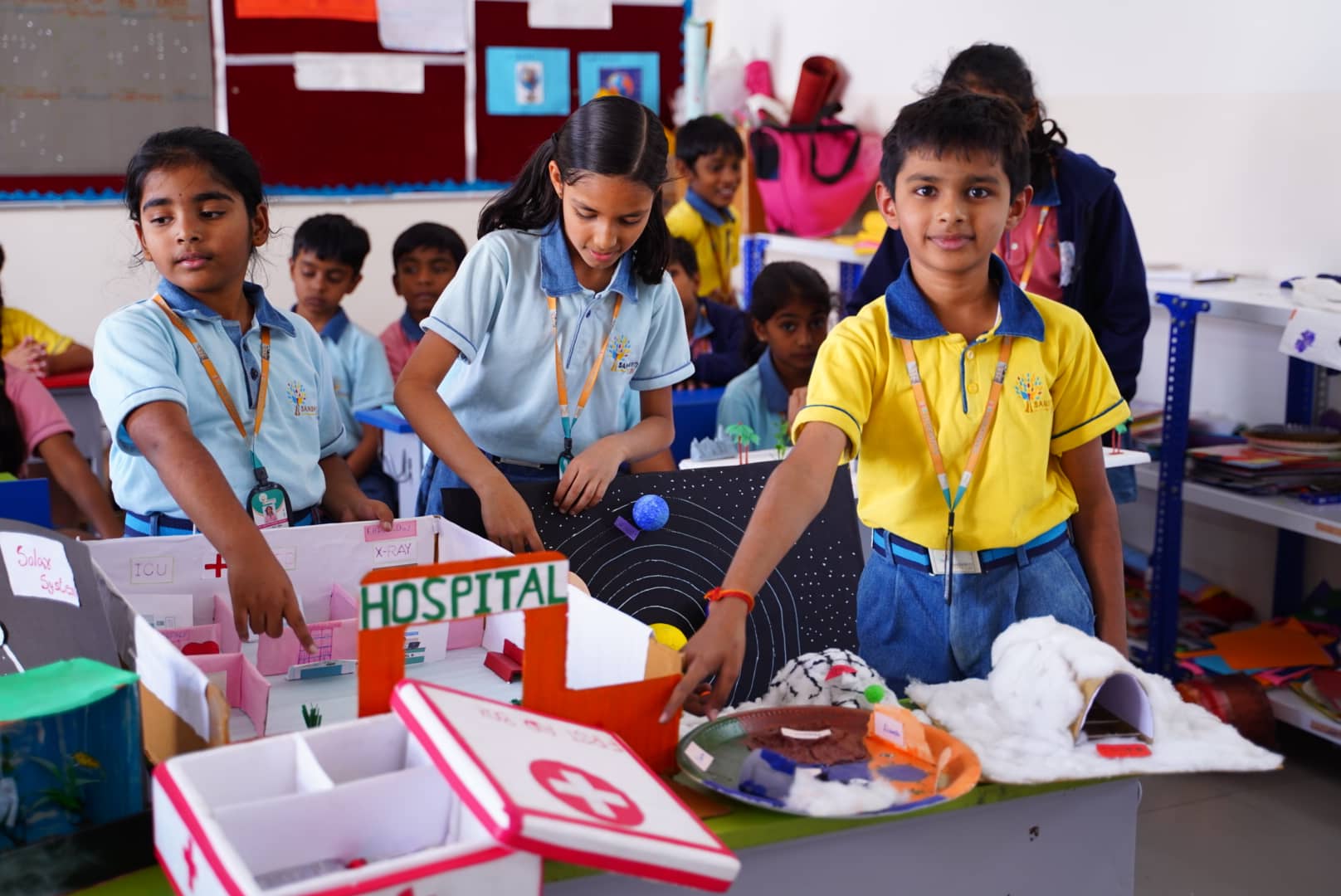 The academic curriculum is in tune with the CBSE curriculum and children learn the subjects– English, Hindi, Telugu, Math, Science, Social/ EVS through an integrated approach. With due emphasis on the NEP based approach, the teaching learning process is aligned with art integration and, child centric methodology is followed. Self- discovery is the most effective way of learning, hence, the instructional design incorporates- models, charts, presentations, demonstrations, discussions, audio- visual aids etc. for optimum learning to take place. Brainstorming, mind mapping, flow charts etc. are some techniques used to reinforce the concepts.
21st century skills are an integral part of the teaching learning process. The learning outcomes are aligned to develop critical thinking, problem solving, creative skills besides developing analytical and comprehension skills. Lessons are supplemented with appropriate worksheets to recapitulate and reinforce the concepts thoroughly.
Pedagogy:
Pedagogical processes are the strategies to be used by the teachers to transact the curriculum in the most effective way. Our pedagogical processes involve such strategies that enable children to construct their learning by exploration, investigation, problem-solving and critical thinking. Teachers provide ample opportunities for acquisition of knowledge, skills, attitudes and dispositions within a particular social and material context.
Bagless Day:
What if a child comes to school without a bag and learns with the same focus and enthusiasm? Yes, with one bag less day a month, we ensure that kids get myriad opportunities to learn by indulging in various activities. Well planned activities keep the child actively engaged throughout the day and worksheets further reinforce the concepts in a creative way. This day enables children to engage, reflect critically and appreciate the learning.
Good Health And Well-Being:
We focus on laying a strong foundation for optimal physical, socio-emotional and psychological health and well-being of children for life. By providing right opportunities and encouragement, developing the five senses, strengthening their skill areas and refining their eye-hand coordination the physical fitness and well being of the child is ensured.
By initiating and engaging the kids in play-based activities, pair activities and group activities, their sense of identity and social skills are developed. They also begin to appreciate and respect differences. Most important of all, we believe that children need to experience a sense of autonomy and confidence in their own growing abilities and achievements and develop good health habits leading to a good physical health and development of self-esteem and a positive self-concept, which if appropriately nurtured, will stay with them for life.
Effective Communication:
To facilitate formal communication we provide experiences and exposure to enhance children's communication skills so that they can share their thoughts and feelings or describe themselves more effectively. Group discussions, assembly presentations, nukkad nataks, Fancy dress competition, recitation, self- introduction etc. are the ways through which children are encouraged to communicate in English.