Aesthetic Skills: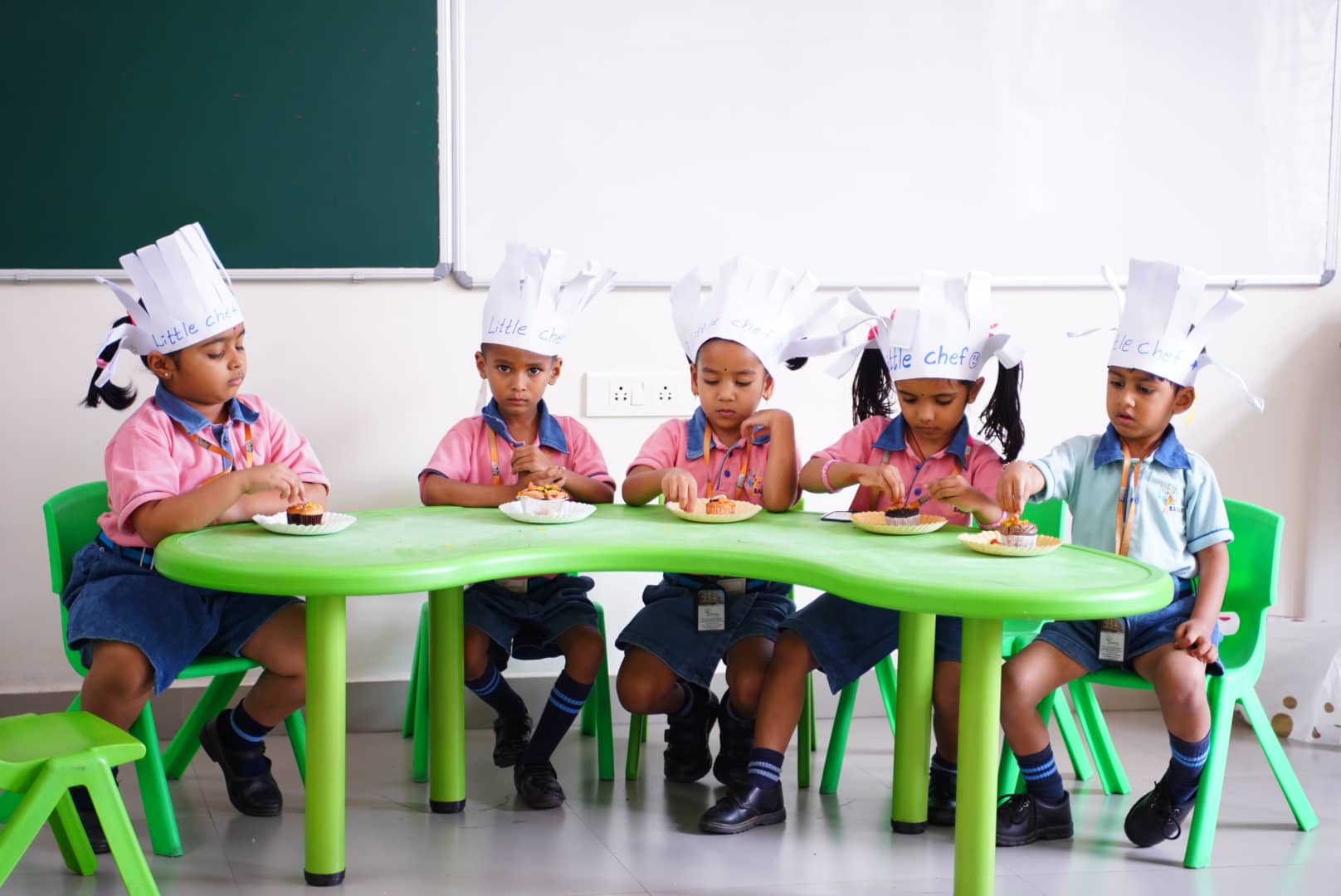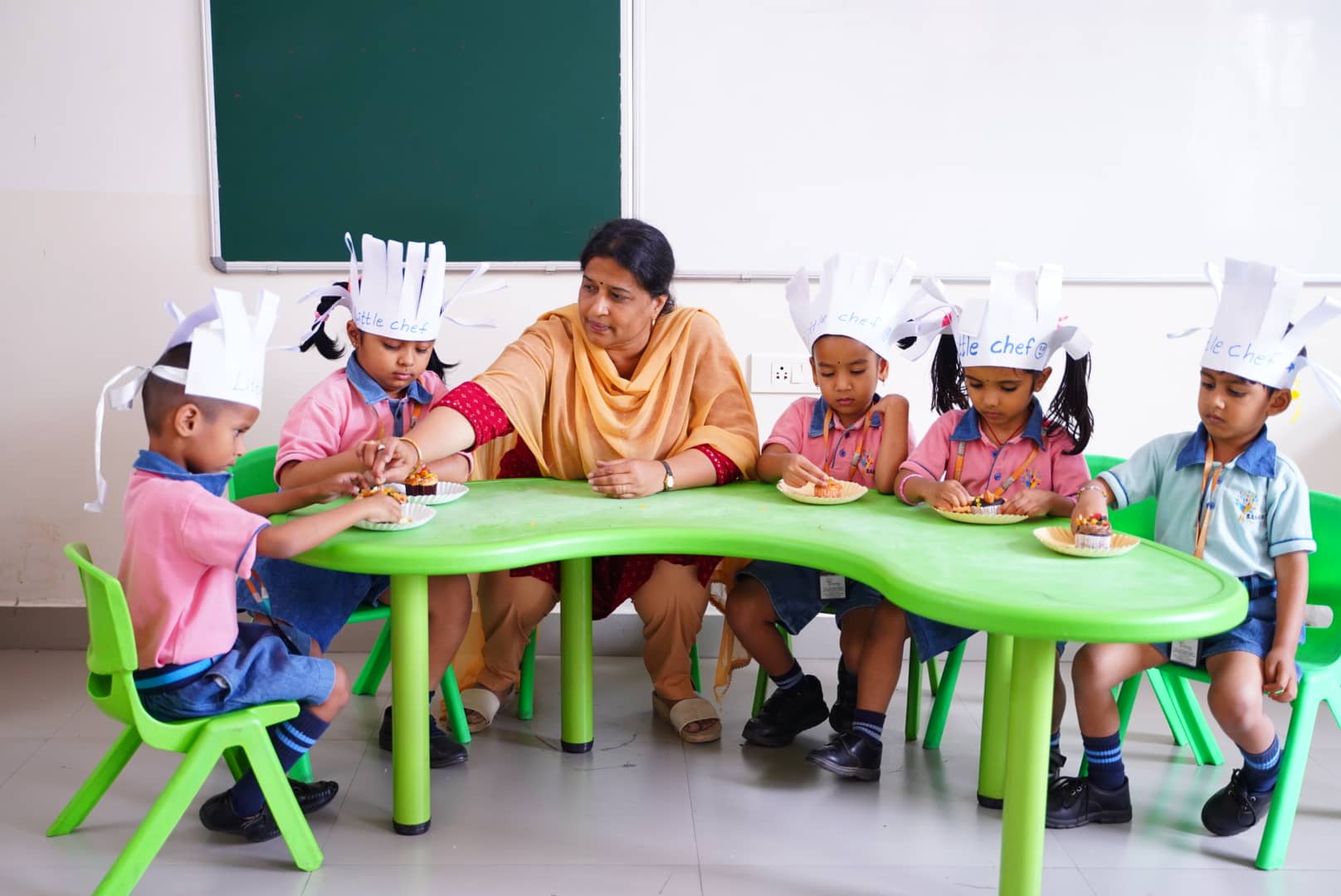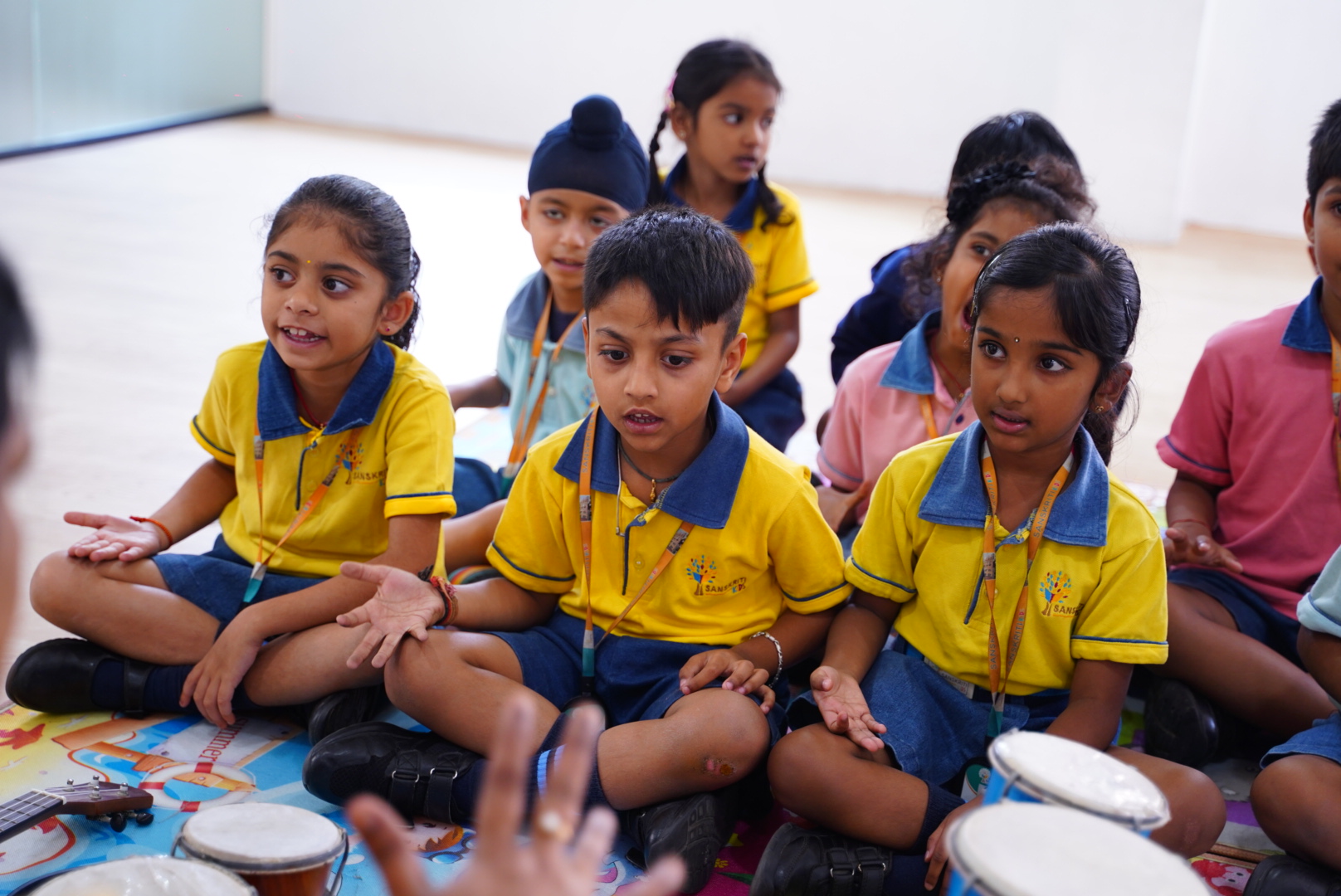 Through art integrated education, pre primary teachers ensure that kids develop appreciation for the arts. In doing this, young children learn to see the connection and importance of music, art and craft, drawing, painting, visual arts and play in their learning process. Teachers use a variety of TLMs to establish connections between shapes, concepts and arts, besides exposing the kids to performing arts. It will also help increase motivation and develop appropriate interpersonal skills.
Motor Skills:





Motor development involves physical activities, and a child's brain is a big part of it. It takes the brain and the body's muscles to allow these skills to develop, connect and build with all other parts of a child's development – language, social-emotional, and behavioral. Gross motor skills and fine motor skills are insightfully embedded in the curriculum to develop muscular and nervous coordination with the brain and control of the body. Clay molding, Paper crimping, stringing beads, puzzles, sand play Water squeezing, Buttoning, Lacing etc are some of the activities to begin with.
Bagless Day:
What if a child comes to school without a bag and learns with the same focus and enthusiasm? Yes, with one bag less day a month, we ensure that kids get myriad opportunities to learn by indulging in various activities. Well planned activities keep the child actively engaged throughout the day and worksheets further reinforce the concepts in a creative way. This day enables children to engage, reflect critically and appreciate the learning.
Story Time:



Keeping alive the ageless practice of story telling, kids are exposed to simple, moral based stories which are articulately presented by teachers, so that kids can associate with the characters, the climax and the end. Students get emotionally involved in the narratives and also offer their creative solutions in their innocent way. Storytelling is a very effective way of improving the listening skills of kids and also their span of attention.
Brain Vita:


The child's brain is most fertile in the initial years of growing. The mind needs to be channelized as it is the seat of curiosity and inquisition. Through meditation and mindful breathing, simple yoga exercises we try to develop the brain power and by giving activities related to logical reasoning, critical thinking situations we try to develop the analytical, critical and creative thinking of the students.
Well Being Concept: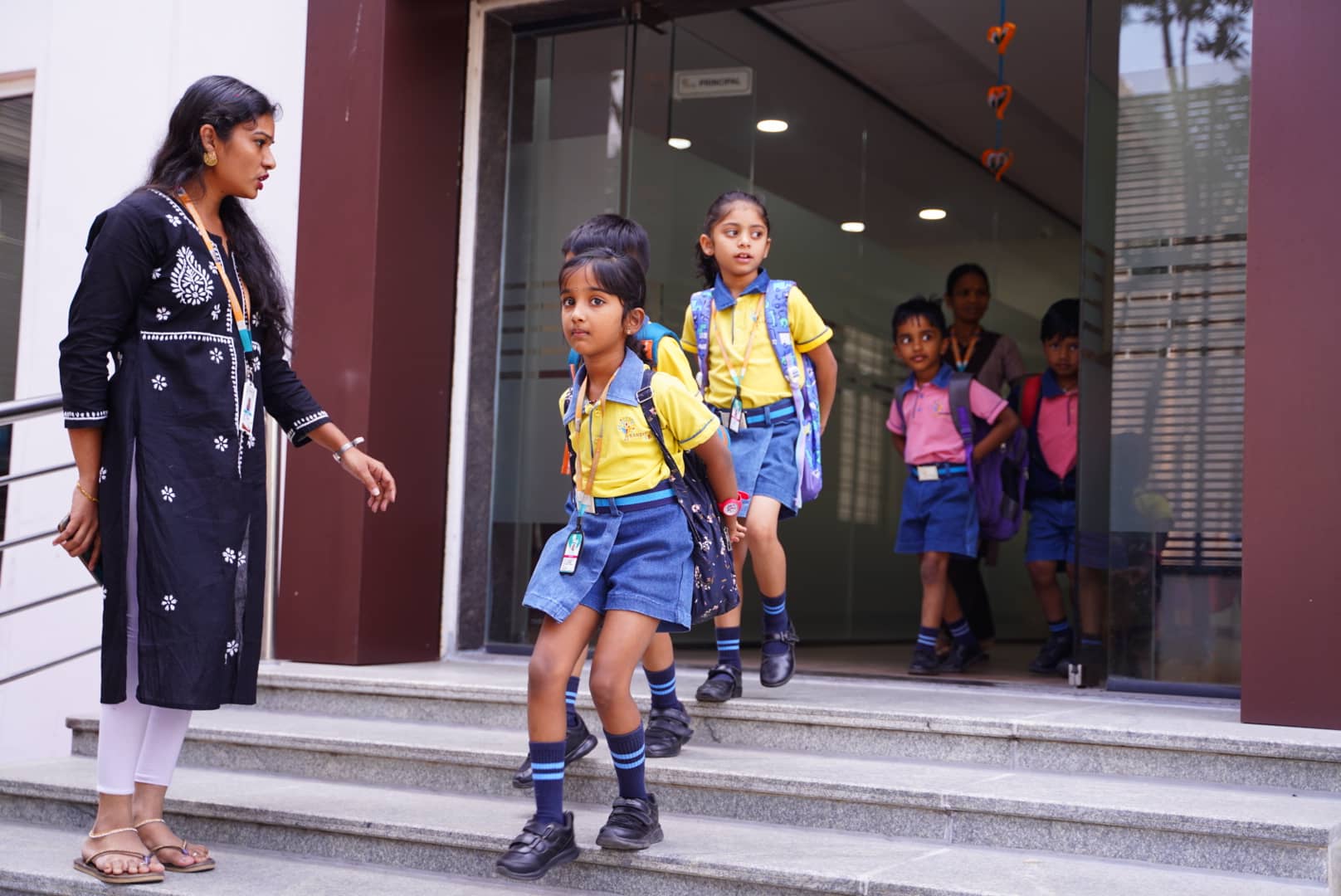 I am a happy child, I know my potential…. It is very important that children grow up in an environment where their physical, mental, emotional and even spiritual well being is taken care of. Our well being segment of the curriculum aims at creating a happy child. Through simple breathing exercises, sound walks, emojis, physical exercises etc.. the well being aspect is addressed. Physical, emotional and social well being activities are also embedded to develop the self image of the child.
Helen O' Grady Classes:
In order to develop the communication skills and public speaking skills, Helen O' Grady drama classes are conducted once a week. Through these classes we aim to foster creative thinking, critical thinking, social and emotional well being and self esteem of children. Through professionally designed drama and speech curriculum, all the components of speech and expression are developed in children. It culminates with a grand skit presentation on stage after thorough rehearsals.