Activity-Based Curriculum: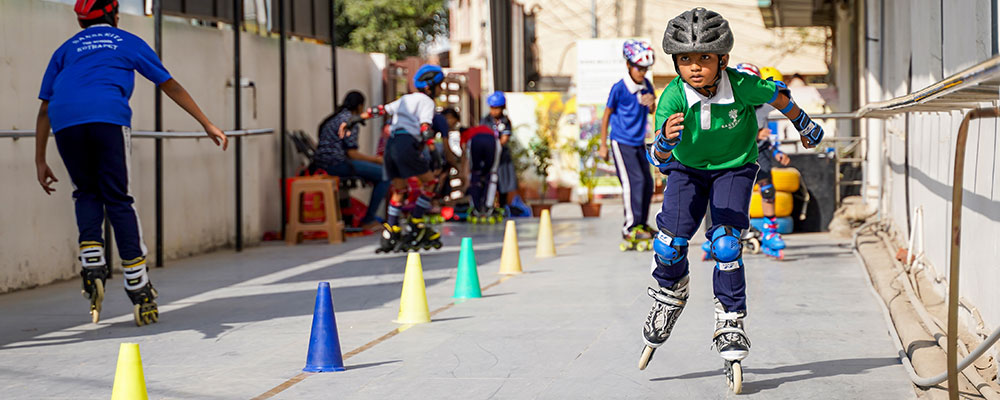 Better learning takes place when students engage in a hands-on curriculum. Activity-based learning is 'learning by doing'. It helps children
complete tasks and utilize their creative energy.
Activity-Based Learning is an exciting way of teaching and learning. It helps foster self-learning and acquiring new skills. This unique pedagogy
is child-centric, child-friendly and makes them more confident and independent from a very young age. It lets students choose their activity
for the day, marking their own attendance, etc.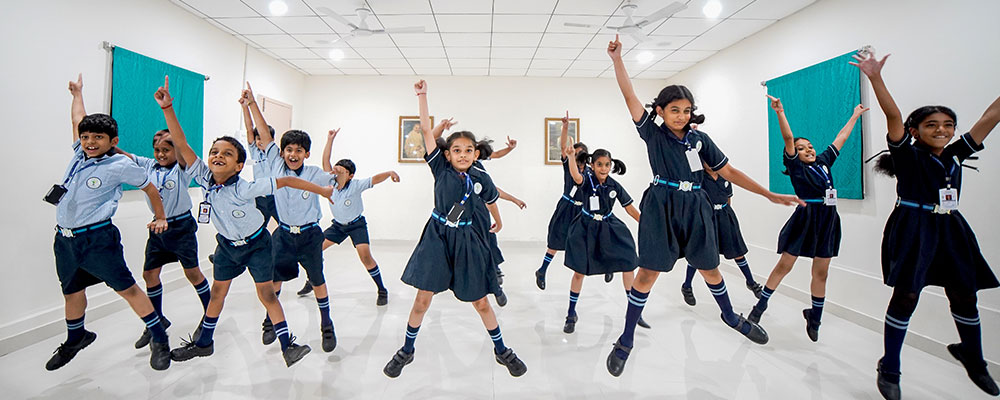 Activity-Based Learning visibly improves children's learning and psychology and enables them to make independent decisions from a young age. The curriculum is divided into small units, with each subject having study cards. The students will complete a 'milestone' when they finish a group of cards.
Various activities involved in each milestone are rhymes, songs, games, drawing, etc. There are exam cards for each subject too, just like the study cards. They can be taken up by the students only when they complete the milestone of the subject. Also, many activities to spread awareness about the environment, health, sanitation and nutrition are integrated into the curriculum.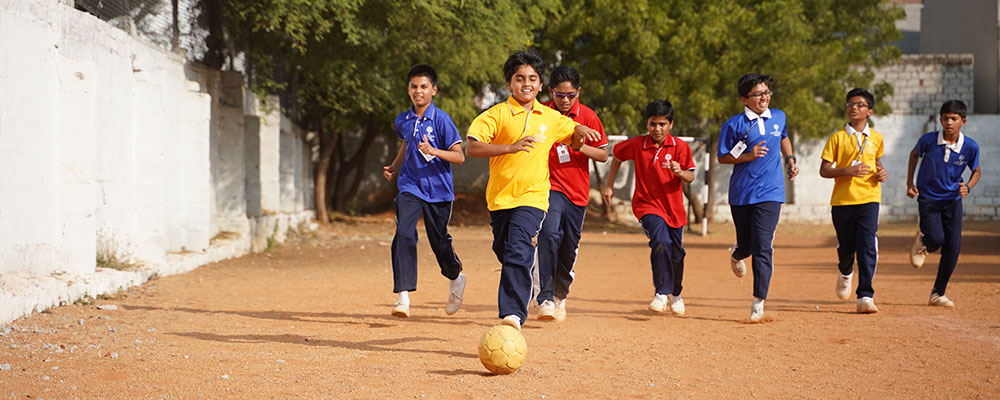 At Sanskriti The School, we believe that education is not restricted to textbooks and rote learning. It is a combination of knowledge imparted
within the classroom in collaboration with a host of activities for experiential learning beyond the classroom which help in better understand-
ing of concepts, critical thinking, and problem-solving skills, and imbibes the drive for teamwork. An activity-based curricu-lum holds students
accountable for their lessons and learning in a significant way. The students help in planning, organizing, and executing the lesson plan from
start to finish. Practical application of lessons rather than engaging in only listening helps students retain information for longer. The curriculum provides freedom and inculcates an enthusiasm in the students to learn. It aids the learners to tap into their physical, mental and emotio-
nal knowledge quotients.
Sanskriti - The School. All Rights Reserved.